Apr
12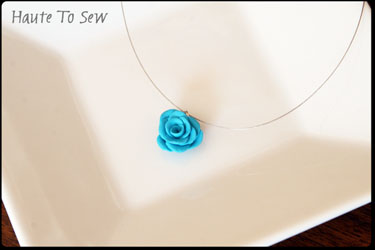 Continuing on with the floral theme for the week here is a tutorial for a rose necklace by Meredith of Haute to Sew. There are other tutorials out there for making this style of clay rose but this one combines the technique for making a rose and a charm along with an immediate use for it.
When I teach bead classes I often use this rose technique as a very first intro to clay. The result is a lovely, recognizable creation in moments and I haven't had a student yet who couldn't make one they loved the first time.
You may also like...
Comments