Sep
4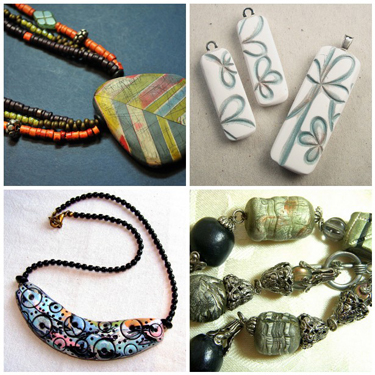 I love making beads and canes with my clay but waaaaaay back when I started the whole reason was to make clay pieces to use in my jewellery. This is what I still do and, guess what, what a lot of clayers do:
1. Weathered Chevron Shield, 2. White Rect Earrings with Green Flower, 3. Engraved choker 3, 4. claybeads 015
By Elaine Robitaille
You may also like...
Comments