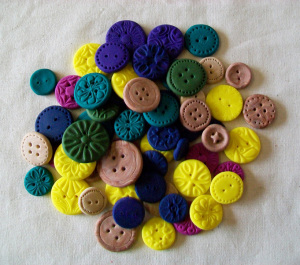 I got into clay to make beads for my jewellery making hobby. And I made a ton of beads. Zedster66 tried out clay then moved onto felting… until she had a need for fabulous buttons.
One of the qualities …
Part of my Christi class last week was learning a little about her new line of metal coatings, patinas and dyes. They're not actual paints though they go on like it. They are metal in paint form and the surface …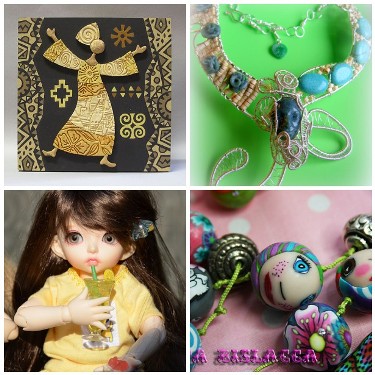 One of my favourite clay things is a face – face canes, sculpted faces, molded art doll faces… you name it.
1. Congo Dancer, 2. La Vida Loca Statement Necklace, 3. Sneak Peeks – Coming Soon * Xtra-Large …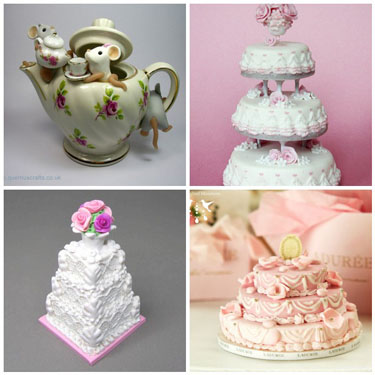 An adorable teapot of mice for a decoration and some of the prettiest wedding cakes out there… at 1/12th scale. The starts of a perfect miniature polymer clay wedding scene.
1. Teapot Mice, 2. Miniature Wedding Replica, 3. …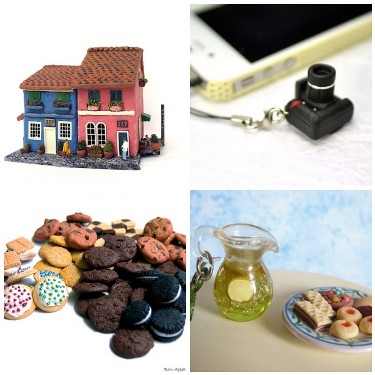 I went looking for minis again and found some cuties – not all foods even. I could totally live in the little house… if I were an inch tall.
1. Summer in Venice – Dual Canal Houses, 2. .SLR …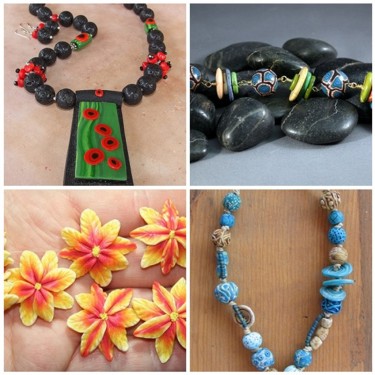 The end of summer that is. Here's a few beauties people tagged as end of summer items on Flickr. What does your end of summer look like?
1. "Poppy Garden", 2. Summer Polymer Clay Bracelet, 3. A Blast …
This is a sweet idea – a necklace in two parts, good for you and a friend. I'm continuing along with polymer clay pieces that work together, make friends, emphasize the whole "better together" theme.…
Monday will be Victoria Day here, a holiday (let's hear the cheers from the kiddos!). Of course, that lead me to think: I wonder what we have for polymer clay and Victoria. As it turns out a lot of people …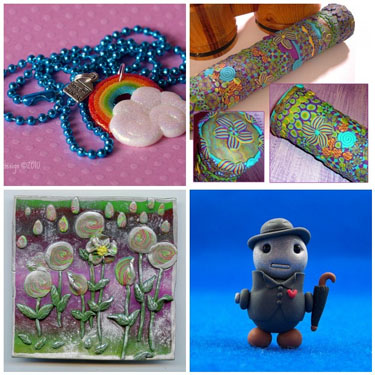 1. "after the rain" – necklace, 2. Rainstick, 3. Summer Rain Wall Tile, 4. Singin' in the Rain Bot
A couple polymer clay interpretations of rain for this rainy day!…
A bright and hopeful butterfly pendant makes the perfect Mother's Day gift or celebration of spring. Or, hey, any day gift. This one looks like a lovely transfer from CushyAdornments.…
The people who can make those perfect faux Easter treats out of polymer clay are impressive. The ones who can make them 1/12th skill are geniuses I tell you! At 1/12th scale, the little clay bits melt on your finger …
I'm a big fan of using wire to make my jewellery and I even add it to my clay directly, sometimes. Nothing like the work of Italian artist Daniela D'Uva though! Her lovely pieces are sculptural and delicate with lovely …
Maybe it's because I'm a Valentines Day baby. Who knows? But I have fondness for a lot of the trinkets you find associated with the day… when they're a little quirky. And here's a good start for the occasion: magnets! …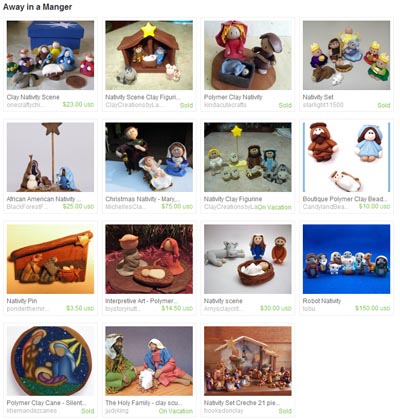 A whole treasury of polymer clay nativity scenes! How neat! Even if nativity scenes don't figure in your holiday decorations there are some cute samples of polymer clay work. I'm particularly taken with the complex nativity scene cane, myself. …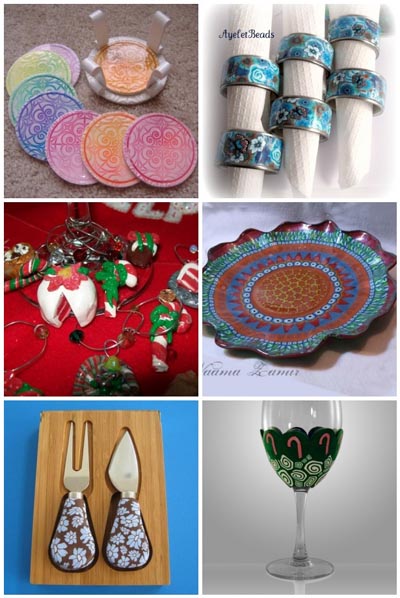 Here are some lovely table setting ideas for the holidays – wine glasses, markers, coasters, beautiful glassware.
1. Faux Ceramic Colorful Coaster by XOCC
2. Floral Napkin Rings by Ayeletbeads
3. Festive Wine Charms by GimpyVicki
4. Lovely Millefiori Plate…
keep looking »