Jul
23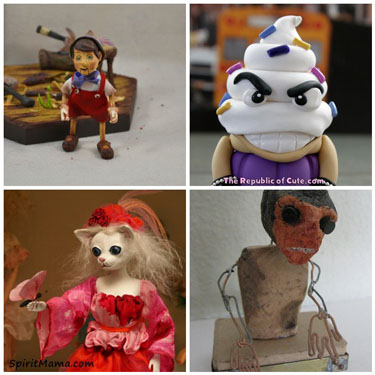 Last week I spent five days doing an intensive class with Christi Friesen who's known for her whimsical sculpture and sculpted art jewellery. I have some pictures and stories to share but we're starting the week off with non-CF sculpture.
1. p8, 2. Cupcake Thug, 3. Cat art doll, 4. Courage
By Elaine Robitaille
You may also like...
Comments