People keep doing amazing polymer clay work! The shiny faux glass caught my eye first and then it was a whole long list of neat pieces.
1. Faux Czech Glass Beads, 2. Gildenstrangperlen, 3. A snail that loves …
Isabel Drinkwalter of Lady L Designs wrote in with a blog post about how she approaches custom orders. She's a talented clayer and jewellery designer and is (comparatively) local.
I'm always interested to see how other people handle their businesses …
I realize the official first day was 2 weeks ago or so but the first big show of my fall season was this weekend and the mornings were particularly chilly – almost frosty! The rest of the polymer clay world …
I sell my work on and offline. Because of this, I started making Christmas decorations shortly after Christmas last year. At least, I tell myself it's because of the retail calendar and not because I couldn't finish my to-do list …
This weeks search on Flickr for polymer clay goodies yielded unexpected treasure. The steampunk bat is just fabulous – all those details! The little miniature foods, getting ready for the holidays… tasty looking. Sweet looking bears and a cleverly done …
I searched for pumpkins to see what folks were doing with the theme this autumn. Polymer clay is such a flexible medium you can interpret a theme an awful lot of ways…
All fall colours in my flickr finds this week! People were doing beautiful colours in browns, reds, golds, sages.
1. Polymer clay acorn pendant with enameled copper oak leaf, 2. Polymer Clay Cheerleaders, 3. Cupcake Christmas Ornaments – …
Most of my time is spent making canes and beads to be used in handmade jewellery. I always tell myself I should make more in the way of housewares than the few items I make. These great pieces just reinforce …
The garden and bbq season is winding down here. I'm pretty sure I picked the last of my cucumbers – we made fabulous pickles – and my carrots were nowhere near that pretty. And probably as small as the adorable …
I had the fortune, on Saturday, to visit the Mini Maker Faire in Calgary, my hometown. Created by Make Magazine (or sponsored? inspired by?) the Maker Faires are a series of events all around the world that are a combination …
Some more fun and cheery Halloween clay: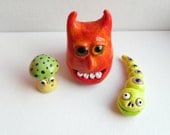 Halloween Creatures by Erinle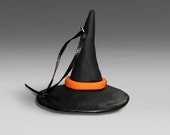 Witch's Hat by RedCreekDesignCo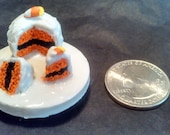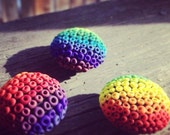 Halloween Cake Magnet by ClayConfectionary
…
JooJoo on Etsy is a talented jewellery and print artist. She's also a talented clayer, as you can see from the adorable little cactus on her site. I found the cactus as I was looking for inspiration – yes, I …
People are posting the cute, the sorta creepy and the downright macabre in their Halloween clay work on Flickr! I stuck with the cute here:
1. halloween clay figures 2, 2. Jack B. Rotten with bat, 3. Marty …
Tomorrow, school begins again here. My daughter is the usual mix of anxious and thrilled.Clay seems to have the same mixes: student works, bright buttons for each grade, school buses and little school girls in uniforms.
1. School bottle cap …
School gets back in on Tuesday where I live. My poor teen is both dreading and looking forward to the whole deal. Back to school themed work is in full force on Etsy:
« go back
—
keep looking »