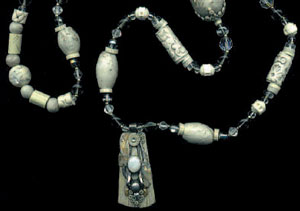 Jewelry Making Daily is offering a five tutorial ebook with material by Kato, Kimle and more on their site. You need to sign up for their newsletter in order to receive it but the projects all look good!…
A simple way to do canes is the way Velody describes in her photo tutorial. Having done some similar canes I can say you want to start with an inch tall of clay and not too much more than …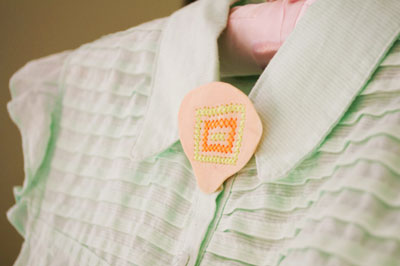 Daria of Kittenhood passed along a neat tutorial of hers – how to make a cross stitch base from clay. She turns the little sampler into a pin but the idea would obviously work for other sorts of items.…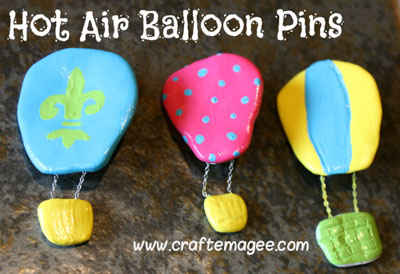 Elizabeth Magee shares her tutorial for these whimsical pins with us in a tribute to the Great Balloon Race part of the Kentucky Derby festivities.…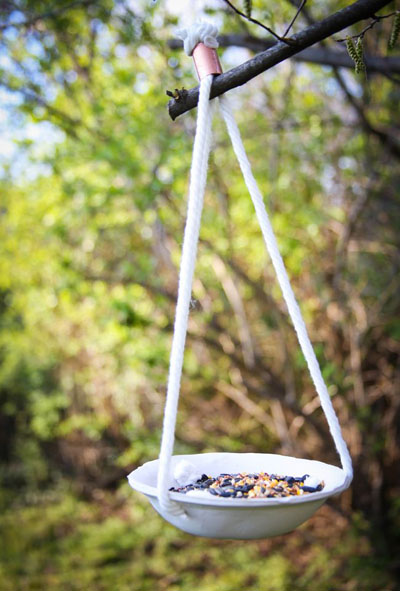 Stephanie sent this in as an idea for Earth Day. I totally spaced on that but it IS a good idea if you would like to attract a few feathered friends to watch. By my place, the house finches, sparrows …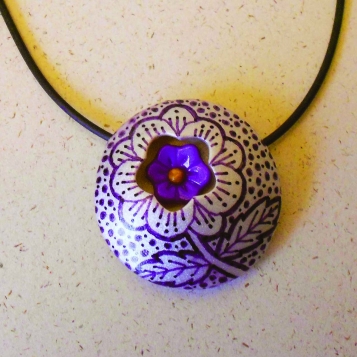 Sculpey (thanks to contributor Wilda Kemp) has a great pendant project – the hidden flower pendant. It covers how to create a domed pendant with a recessed flower in it which is a neat look. I think this would …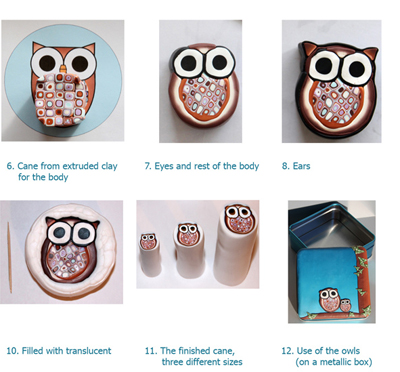 The snippet above is from Danielle's owl cane tutorial on Flickr. This Dutch artist has a whole album of lovely work and a website to see.…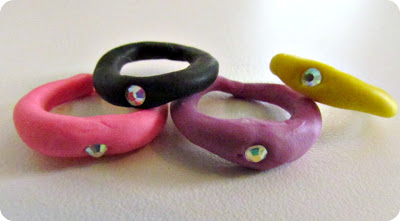 Like some of the designer rings but can't float the price? Tamara from Etcetorize made her fancy find from clay and shared how in this tutorial.
If you have the extra tools you could extrude a snake of half …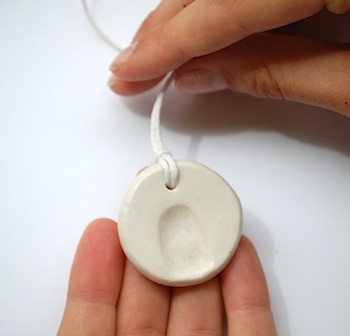 Fingerprint jewellery has been popular for a while and here's a clay version that would be perfect as a Mother's Day gift. I'd use ink or pigments of some sort to highlight the impression.
She talks about using the softer …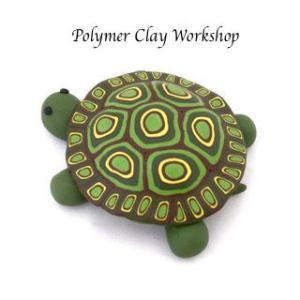 The super talented Meg Newberg shares another tutorial on her PolymerClayWorkshop site. This one uses a tiny tin and some darling canes (You could totally use the canes Meg sells, too!) to make a sweet turtle. She suggests an …
Melanie of Artzy Creations sent in her tutorial for her fancy looking bracelet and it's a twofer – there's an accompanying earrings tutorial as well! The tutorial describes how to make a nifty feather bead as well as fairly unusual …
Continuing along with the cane theme… Amatista generously shares a tutorial on her Flickr photostream to make a flower cane similar to this one. She has a website to see more of her lovely work as well.…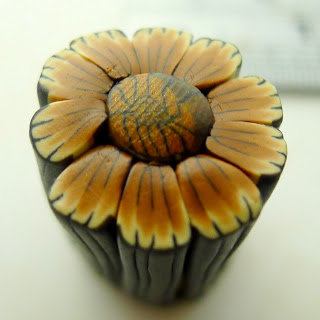 A picture tutorial, about halfway down, for the lovely flower cane above and some variants. This is a good way to use a single blend to make a variety of canes along the same theme.…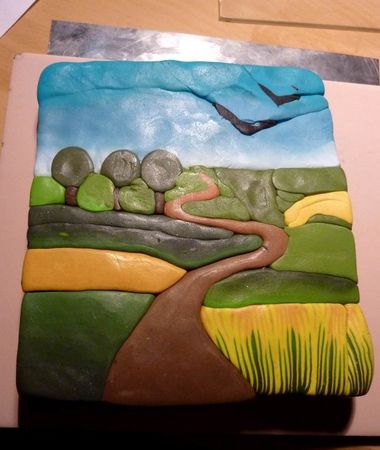 The canes I get asked about the most often are the big, complex ones. Some of my favourites to do are faces and butterflies but another form is a landscape cane. There's a great exploration of a landscape cane on …
Amy Christie posted this cute tutorial for stamped egg shaped place cards. It's sweet and simple so you could totally do it in time for Easter. I'd probably make the little holder out of clay too, using the same …
keep looking »