Sep
12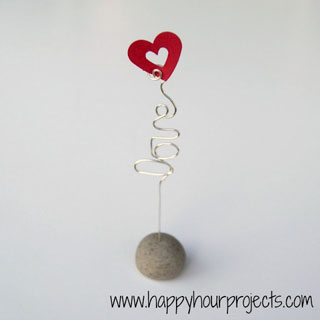 The basic idea of this one is always useful – I used a similar trick for signs at my craft shows. For my own version I'd probably tangle the wire end, tuck it into the clay, add tls and then bake the whole deal but this works.
I love her wire writing! It's a great touch.
Photo by HappyHourProjects.com
By Elaine Robitaille
You may also like...
Comments