Jun
8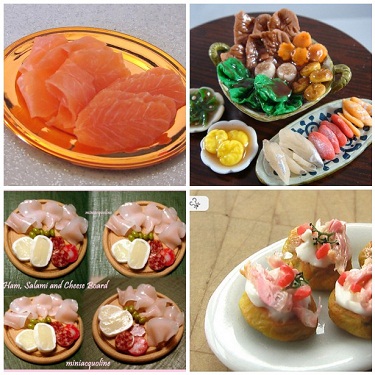 1. Lox, 2. Dollhouse Miniature – Japanese Dinner Set, 3. Ham Salami and Cheese Board, 4. Mexican Corn Cakes with Shredded Pork- 1/12 scale
Every year my partner helps organize a huge youth camp. The prep weekend involves the leaders getting together and setting everything up. Everyone brings snacks and goodies up. This lead me to look up snacks in my favourite medium… not that I have anything against yummy appetizers!
By Elaine Robitaille
You may also like...
Comments