Mar
11
What do you do when this stuff piles up? This is part of the stack from my desk. I went and made a bunch of fun stuff. Other clayers seem to make great pieces from their scraps, too.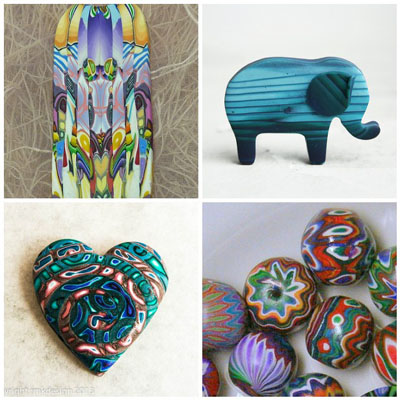 1. Polymer Clay Scrap Pendant, 2. Scrap Clay, I Love You!, 3. crazy heart tutorial mica-sh, 4. Scrap beads
By Elaine Robitaille
You may also like...
Comments