Jul
31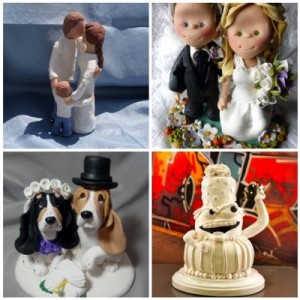 Ah! A couple more traditional and a couple more traditional. I'm not sure what I'd go with!
1. Custom Polymer Clay Wedding Cake Topper, 2. Polymer clay cake topper for Adriana, 3. Basset Hound Wedding Cake Topper Polymer Clay, 4. Cakezilla the Polymer Clay Wedding Cake Topper Beast
I have weddings on the brain – we have a couple family weddings coming up in the next few weeks so I'm perusing all the cute clay things people do for their events.
By Elaine Robitaille
You may also like...
Comments