Jul
15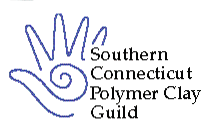 The Southern Connecticut Polymer Clay Guild is holding their Clay ConneCTion Retreat in August, and there is still space available.
Retreats are a fantastic way to meet other clayers as well as stock up on inspiration!
Click here for more information!
[tags]retreat, polymer clay, southern connecticut polymer clay guild, clay connection[/tags]
By Julie Leir-VanSickle
You may also like...
Comments