Jan
11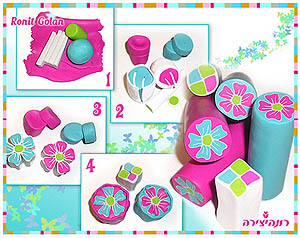 With this simple Mini Millefiori Collection from Ronit Golan.  It's a whole tutorial in one photo!  Simple, sweet and could help add a little tropical flavor to your weekend.
If you need more of a color blast, visit Ronit's flickr albums!
[tags]polymer clay, arts & crafts, projects, tutorials, canes, Ronit Golan[/tags]
By heather powers
You may also like...
Comments