Dec
29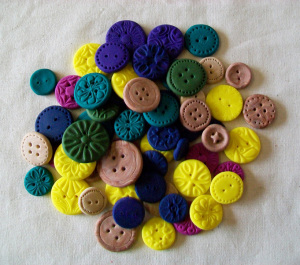 I got into clay to make beads for my jewellery making hobby. And I made a ton of beads. Zedster66 tried out clay then moved onto felting… until she had a need for fabulous buttons.
One of the qualities I still like the best about clay is the way it combines so well with other creative endeavours – like custom beads or buttons.
Photo by zedster66 of feltingandfiberstudio.com
You may also like...
Comments