Jan
13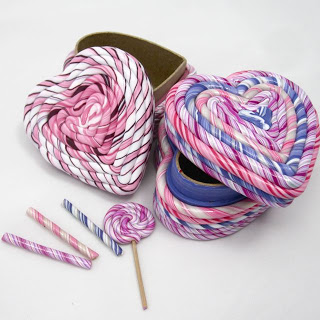 Meg Newberg has a great tutorial on her blog – make some sweet little boxes for Valentine's Day. The technique lends itself well to making the little swirly lollies she has in the picture as well and it's one of those easy but effective designs.
You should always check out Meg's Etsy shop – she makes beautiful clay canes and finished work. Photo by Meg Newberg.
You may also like...
Comments