Mar
7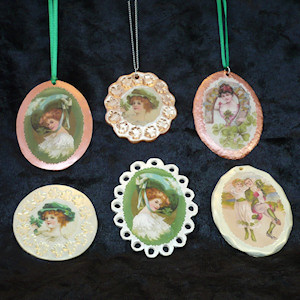 Here's a cute transfer tutorial for a lovely looking pin (or pendant). If you're one of the people for whom transfers never work or rarely, I recommend googling Judykins Tranzit paper. The stuff works like a charm for me. Also good, especially for vintage effects like this, are the simplest of toner transfers: print out your image on a black and white toner based copier. Colour it in with good pencil crayons or pastel pencils. Lay it on your pale coloured clay and burnish until it transfers. The look will be a little faded and vintage-y.

photo credit to VintageImageCraft.com
You may also like...
Comments