Sep
5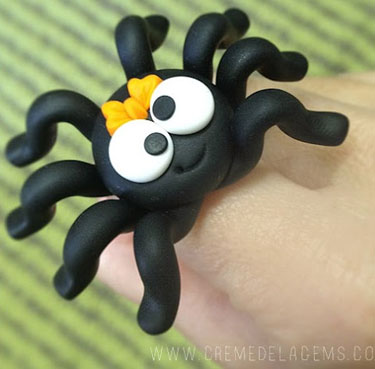 CremedelaGems offers us her Silly Spider Tutorial. It's pretty adorable! The only addition I would do would be to increase the baking time to at least half an hour – Premo's recommended temperature is 30 minutes per 1/4″ of thickness, as a minimum. With legs that stick out, I'd be bumping that up to increase the strength. I now need a whole stack of silly spiders!
By Elaine Robitaille
You may also like...
Comments