Mar
7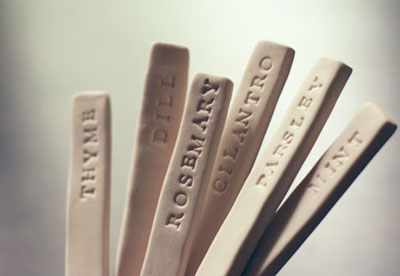 Amanda of Wit & Whistle has a nifty idea for making your own herb / pot / garden markers from polymer clay in this tutorial. As she comments in the tutorial: be gentle with them, they're not super sturdy. If you wanted to improve on that aspect, cover a popsicle stick or a chopstick for the same sort of effect and a sturdy core.
Picture by Wit & Whistle
You may also like...
Comments