Dec
5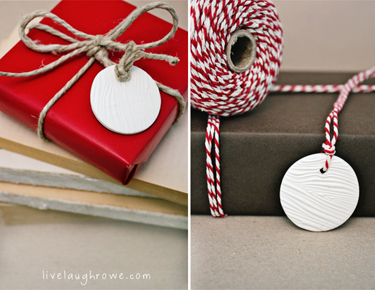 Another take on gift tags – these ones are wood grained – from the nice people at LiveLaughRowe. If you wanted your wood grain to show up you could do a rub with a little brown or tan (on the white) to antique the surface. Or stamp the tag in brown clay then use white acrylic and distress it a little. Or, apply ink or paint directly to the stamp and use it on the clay like that.
Photo by livelaughrowe
You may also like...
Comments