Nov
14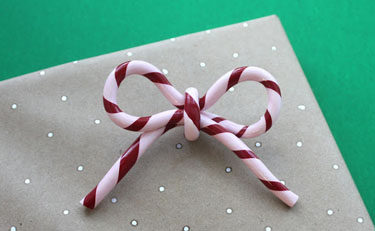 Rachel of LinesAcross sent me a cute clay candy cane tutorial. She turns her candy cane into a bow and hangs it from a length of chain for a necklace that's perfect for the holidays. You hang the bow on the tree or pop a pin back on it for other uses.
Photo by Linesacross.com
By Elaine Robitaille
You may also like...
Comments