Aug
11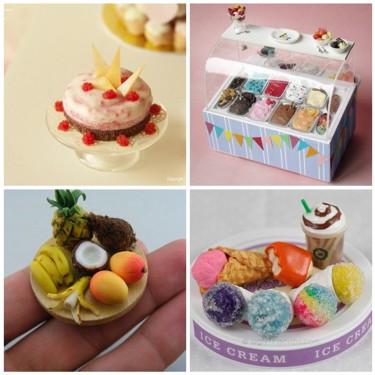 1. Raspberry Caramel Dessert , 2. Miniature Ice Cream Display, 3. Tropical, 4. Summer Treats
A charming selection of miniature, summer-perfect treats! I just LOVE the ice cream bar! Hoping today we get our summer treat at Dairy Queen (I'm assuming that's at best, a North American chain) as it's the day they donate a dollar from the purchase of their signature blizzards to charity. Not that we ever need an excuse to go buy ice cream in this household.
By Elaine Robitaille
You may also like...
Comments