Mar
3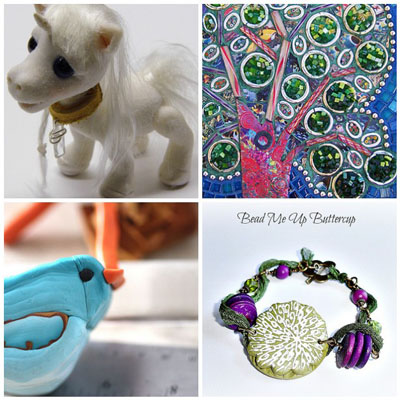 About this time of year I am heartily sick of snow and winter where I live and wishing for spring and summer. I start to look for pictures and pieces and projects that showcase growing things and new life and, dare I say it, sunshine and warmth.
1. Baby Unicorn Kathora, 2. Fish in the Trees and Other Realities, 3. Blue Bird Cane, 4. BMUBB038
By Elaine Robitaille
You may also like...
Comments