May
27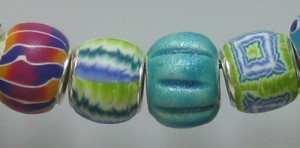 Pandora bracelets are all the rage lately, and Libby Mills has found some great silver bead cores to create beads for them with polymer clay.  Click here for all the details!
[tags]Libby Mills, Libzoid blog, Pandora style beads, Pandora bracelets, polymer clay, trends[/tags]
By Julie Leir-VanSickle
You may also like...
Comments