Dec
10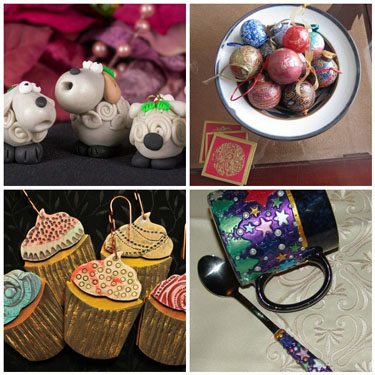 The last of my winter shows are done, the shipping deadlines are passed and my Christmas tree is up. I caught a cold along the way but I'm starting to feel a little festive anyways! And, looking at Flickr, I'm not the only clayer feeling that way!
1. Christmas Lambs, 2. What I've been doing the last couple of weeks, 3. Cupcake Christmase ornaments, 4. Dark Blue Festive Mug – Spoon
By Elaine Robitaille
You may also like...
Comments