Apr
9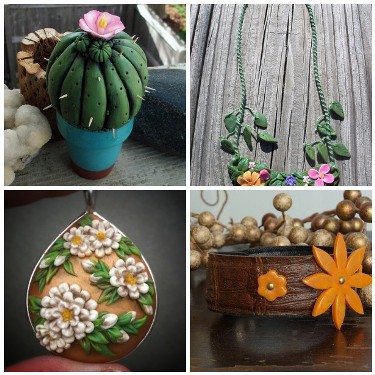 I'm skipping right over the showers portion of the program – as in April showers brings May flowers – and going to the flowers this week:
1. Polymer clay Cactus, 2. polymer garden, 3. Floral pendant – gold and off-white, 4. Upcycled belt bangle
By Elaine Robitaille
You may also like...
Comments