Aug
6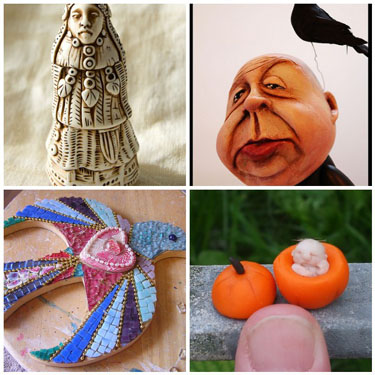 What can I say? I'm on an extended sculpture kick. These are fabulous – and yes, I did sneak in a mosaic, it showed up in my polymer clay search and it is very, very awesome – and as always I'm impressed at all the clay talent out there. And thoroughly saddened that I don't (yet!) sculpt this awesomely.
1. gnome-foot woman, 2. Hitchcock Custom Vinyl Toy, 3. Picture 017, 4. o o a k 093
By Elaine Robitaille
You may also like...
Comments