Feb
17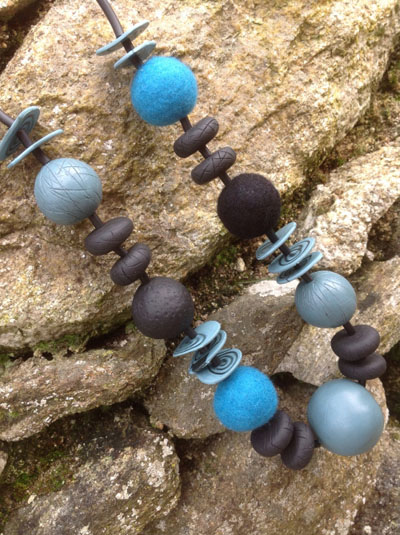 I've mentioned it before but I'm all for mixing clay with… well, a heckuva lot of stuff. Felt is a fun one and Nicola does a fabulous job here with her necklace. She mentions she is inspired by Ronna's Ancient Modern book and I can second her recommendation – the book is great for simple, dramatic clay pieces.
Photo by Nicola Brown-Clasheen
By Elaine Robitaille
You may also like...
Comments