Jun
27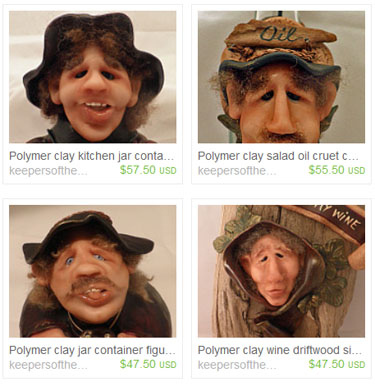 After the great kitchen caddy tutorial the other day, I went looking to see what clayers had done for kitchen decor. Kimberly of KeepersoftheWine on Etsy makes great kitchen jars and containers – whimsical and different.
If you have some great kitchen decor or vessels made with clay… drop me a line. I'd love to showcase your work or tutorial!
You may also like...
Comments