May
15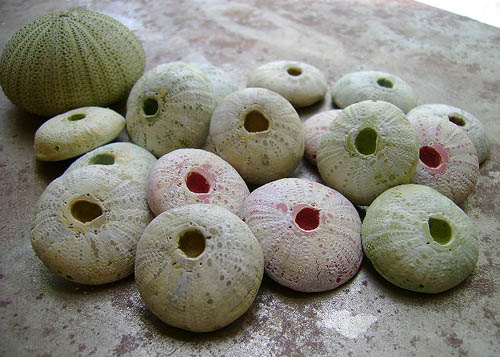 I just recently started exploring using molds to make beads and have to say, it's quite addicting!
These are urchin beads that I've made using Scupley's Super Elasticlay MoldMaker.  It's super easy to use and captures really great details.  You just condition the clay for a moment, press your object into it and bake.  After it's cooled, brush corn starch into the mold and then your polymer clay.  It's that easy!
[tags]polymer clay, moldmaking, arts & crafts[/tags]
You may also like...
Comments