Apr
9
The people who can make those perfect faux Easter treats out of polymer clay are impressive. The ones who can make them 1/12th skill are geniuses I tell you! At 1/12th scale, the little clay bits melt on your finger just like regular chocolate does! Here are some of the talented miniaturists making Easter sweets: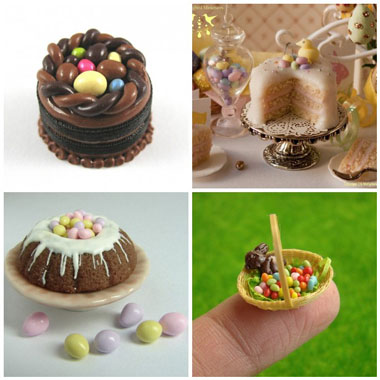 1. 12th Scale Easter Cake, 2. Easter Cake – Dollhouse miniature in 1:12 scale, 3. Easter Bundt Cake – 1:12 Scale Dollhouse Miniature, 4. Easter 2011 – Miniature Rainbow Eggs Basket
By Elaine Robitaille
You may also like...
Comments