Jun
25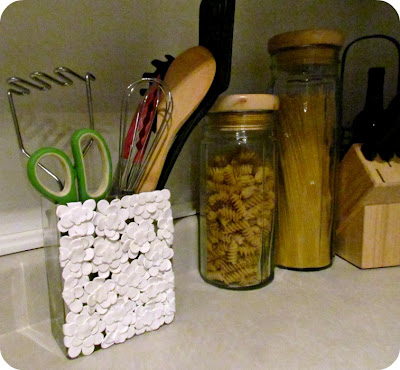 Give your kitchen counter a bit of a face lift with Tamara's clever re-do of her utensil caddy.
Now I'm curious what else people have done with their clay and their kitchens… hmm. I know in my kitchen the clay is mostly fridge magnets and the pulls on my blinds got replaced with clay ones. My caddy is an old vintage tin I quite like but I could totally see a fancy jar like this on my buffet for some sort of treasure.
Photo by Etcetorize
You may also like...
Comments