Mar
3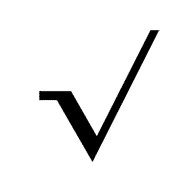 Did you know that it is Square Root Day? This is big news – it only happens nine times a century!  And yet, in all my searching, I could find no polymer clay tributes to the elegant square root symbol.    Obviously an oversight.   And since Pi day (March 14, 3/14) is fast approaching, I definitely do not want to get caught shorthanded again!
So, here's the challenge:  send me images of your polymer clay interpretations of  the Pi Symbol . Let your creativity out to play; I'd love to see cane work,  stamped clay, transfers, carving, etc.  (And of course "Pie" puns are not only allowed, but encouraged!)  E-mail them to me by March 13 at polymerclay@craftgossip.com  in Jpeg format, and make sure they are no wider than 450 pixels.  Make sure to include a link to your website, flickr,  blog, or online shop.   I will be sharing them throughout the day on March 14.  I hope you all play along!
[tags]square root day, pi day, polymer clay challenge[/tags]
By Julie Leir-VanSickle
You may also like...
Comments