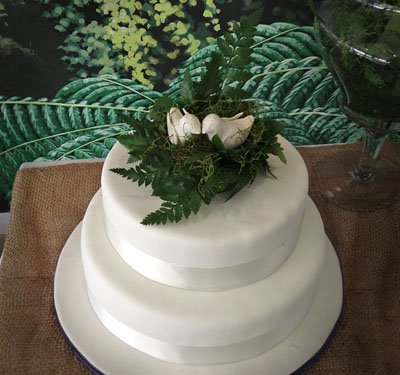 The most common wedding craft made from polymer clay seems to be the wedding cake toppers. While I'm not talented enough to do realistic sculptures of people… I'm not the only one who thinks a more stylized shape would work …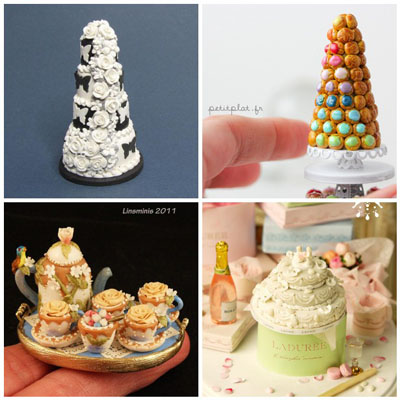 Because everything is cuter in miniature (and in polymer clay):
1. Black and white butterflies dollhouse wedding cake, 2. Rainbow Croquembouche – Miniature Food, 3. Wedding cake, 4. Ladurée Wedding Cake – Ivory…
One of the best things to do with clay is to sculpt. And with wedding season going full tilt you see some of the niftiest little cake toppers:
Mouse Topper by MeliMariStudio
Topper with Pets by clayphory
Steampunk Cake Topper

…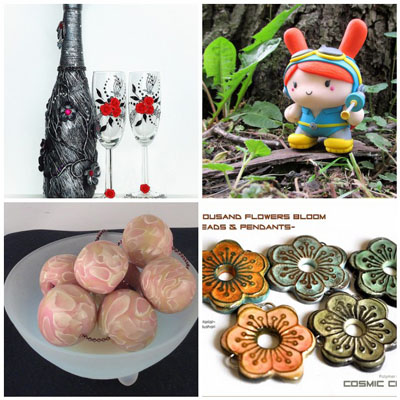 Usually I sneak my mosaic in earlier in the week but I've had a heckuva cold and got all mixed up this week – so here's a little of what's showing up in polymer clay:
1. Daisy the Defender Custom …

Clay related things to participate in: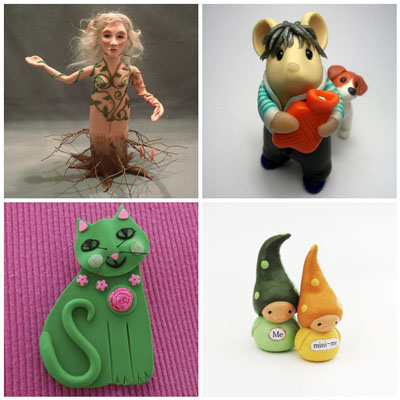 My little jaunt through Flickr turned up mom themed work from favourite artists and new finds alike. What are you planning on claying for Mother's Day?
1. Mother Nature Bottle Art Doll, 2. Mum Mouse and Puppy, 3. …
From the neat and new department of Clay on Etsy:
| | |
| --- | --- |
| | |
| Kaleidoscope Cane by IKandiClay | Adjustable Bracelet by FruitLoopJewellery |
| | |
| OOAK Sculpted Fairy by LaurieAnnGray | Funny Bunny Ring by PennysLane |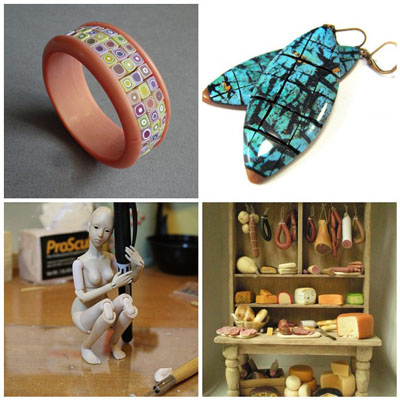 I try to browse Flickr (and elsewhere! everywhere, it seems, sometimes) every week to see what polymer clayers are up to and posting. This week there was super stuff around -
1. bangle 18, 2. Fabulous Faux Collection – …
Vickie Turner has some excellent in-depth info and step by step discussion of polymer clay. A recent post series starts with her explaining how clay works and comparing it to wax and earth clay. Have a browse, pick up some …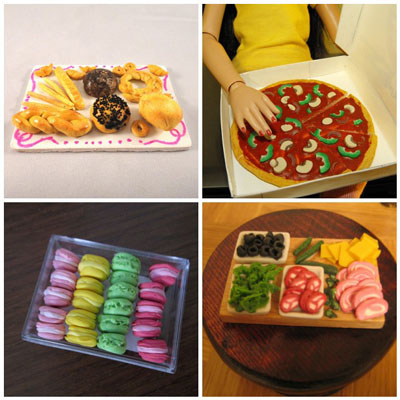 Where I live, spring hasn't really shown up and the weather is atrocious. Which leads to a lot of comfort food being made and eaten. Here's the miniature, polymer clay version!
1. Miniature Bread Board, 2. 1/3-1/4 scale veggie …
One of the best things about crafting has always been the chance to make gifts for people. Or buy handmade gifts if you're running a little short on time. Here's some great Mother's Day items: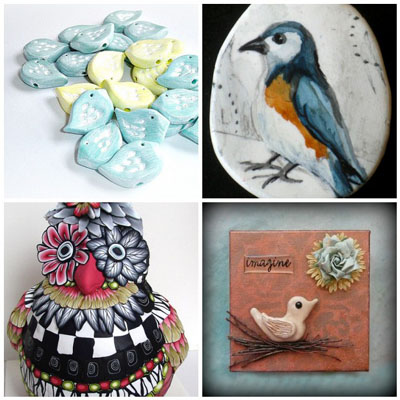 I was joking that my spring was gone to the birds (not shaping up to be very springy and awesome). But I love birds and like an crafty ADD person that got me thinking of birds and clay away went …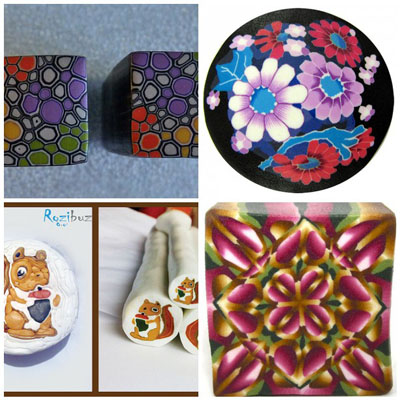 Continuing along with the canes… here's a good selection of current cane work from Flickr:
1. BJ's Cobblestone Canes, 2. Polymer clay flowers cane – Midnight Flame, 3. Squirrel, 4. rose kaleidoscope…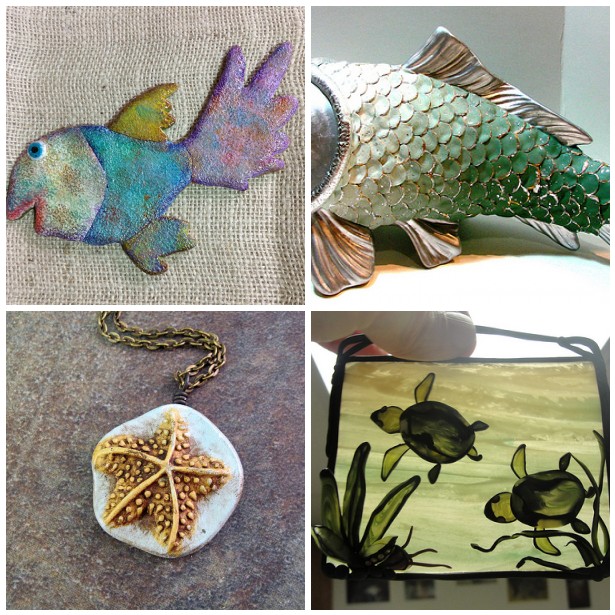 Today I got lucky and went to the Vancouver Aquarium – there are fish and sharks and sea turtles and otters and frogs… pretty much everything aquatic and awesome. It made picking this Monday's Mosaic very simple:
1. Polymer clay …

A little of what is going on in the clay world:
The ArtBeadScene's monthly challenge closes soon – it's a great opportunity to show of your clay skills if you're a clayer who makes beads and jewellery pieces
The voting

…
keep looking »