Did you know that there's a Flickr group for Craft Gossip?  These are some of the recent polymer clay treasures featured there.
Click here to go to the group.  Join it and share – we love seeing your creations!
1. …

If you love polymer clay, you probably love to be inspired by other polymer clay artists!
Over on the Polymer Clay Smooshers Artfire Guild, they already have three new interviews up to start out the New Year!  Featuring 2Bead or …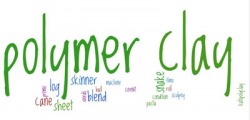 Over at the PCAGOE (Polymer Clay Artist's Guild of Etsy) they have the entries for their January challenge up, and this month they're warming us up with a nice little taste of spring and the theme is butterflies.
You can …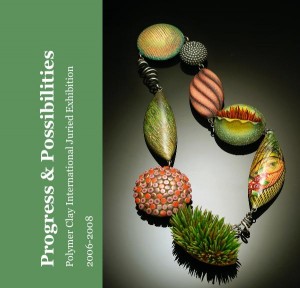 This is sure to be a treat for any polymer clay artist!  The IPCA has just released the book Progress and Possibilities: 2005-2008.  Made up of winners from their annual juried exhibition, this book will not only delight and …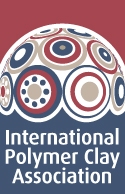 Have you joined the International Polymer Clay Association yet?  Prompted by their survey, I finally purchased a family membership yesterday.  This is the organization that used to be know as the National Polymer Clay Guild, but has changed its name …

The Houston Polymer Clay guild has announced their Lone Star Retreat 2009. They have three stellar instructors booked for this event, Kim Cavendar will be teaching "Faux Sticks and Stones," Dayle Doroshow will be teaching "Shimmering Rattle Beads," and Barbara …
Found these adorable little birds on Flickr this morning, aren't they precious? This was created by Marjorie Dalgarn of Three Moon Babies. Her etsy shop is here:
http://www.etsy.com/shop.php?user_id=97201
And she can …

ArtFire is one of several new venues offering artists and crafters a place to sell their handmade goods.  They have recently launched their Guilds feature, which gives artists with something in common, whether that be materials or location, a place …
I've been having a couple of rough days (again, yes). I feel like I'm in the clouds. LOL You'd really get a kick out of see me trip up on the floor that has nothing on it, for goodness sake.  I think …
Polymer Clay Central is holding a very special challenge this month, it's their 106th  PCC Challenge anniversary, so they went BIG. Instead of a theme that you go by, you get to send in anything, AND they had 2 sponsors this …
Hi ladies (and gents?) !

I was cruising around some old haunts on the web, and one of them was the Poly Clay Play website. When I found this gem of a site I was first beginning to explore clay. I love her site

…
…….. oops, that should be CraftGossip on Flickr, a new Flickr group just for your art and craft photos. Upload your pictures to the group for a possible blog feature in your respective category here on CraftGossip. It doesn't have to be …
The August challenge is now live at our website: Polymer Clay Artists Guild of Etsy . Challenge voting is open from the 1st of the month until the 3rd of the month at midnight. The theme this month is "It's Showtime" …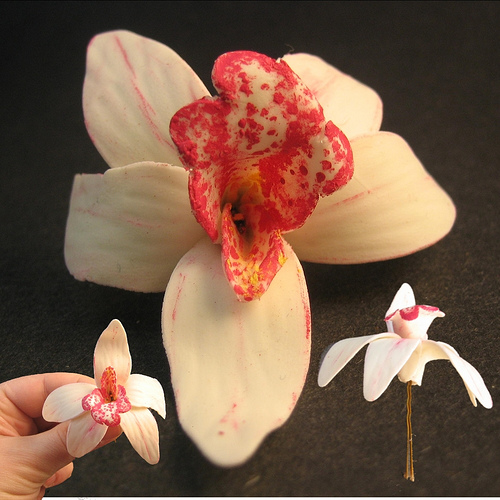 The Polymer Clay Aritst Guild of Etsy held their monthly challenge voting this week and Elizabeth Bonura from Elizabethbonura.etsy.com won with her submission of this beautiful Orchid Hair Pin.
Visit the PCAGOE website to view all entries, including my …

The Polymer Clay Guild of Etsy has posted their monthly challenge entries.  Each month guild members create a polymer clay creation based on the theme.  September's theme was "Your favorite Book."  The entries are then posted on the PCAGOE website…
« go back