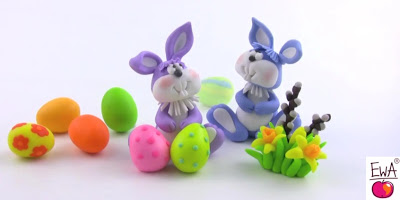 A super sweet tutorial video for a little Easter bunny and his eggs in case you need a few last minute pieces to add to your decor!
Photo by Ewa…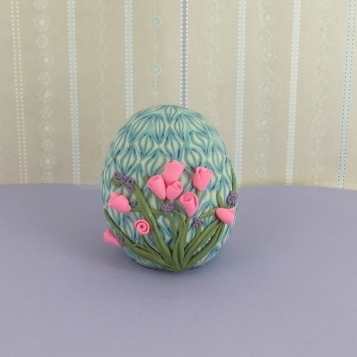 Patti Kimle has a neat video tutorial on Sculpey.com, just perfect for Easter decorating! The embellished egg is adorable and you could mix it up any way you'd like for your own spin. There are detailed written instructions as well …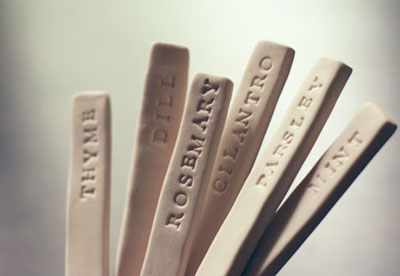 Amanda of Wit & Whistle has a nifty idea for making your own herb / pot / garden markers from polymer clay in this tutorial. As she comments in the tutorial: be gentle with them, they're not super sturdy. …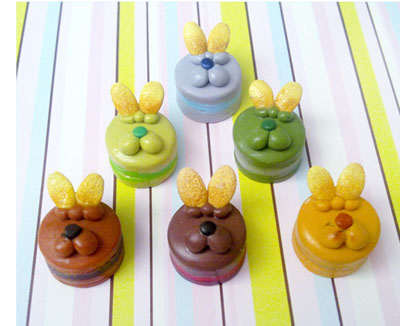 Cynthia of Craft Candies on DeviantArt has an adorable tutorial for a White Rabbit Mont Blanc Cake. And yes, we're still surfing through little miniature food tutorials galore here so expect me to share treasures as we find and …
This is a quick nod to how to a well written tutorial on how to cover an egg with polymer clay. It's getting to be the time of year where I get asked how it's done a lot!
You …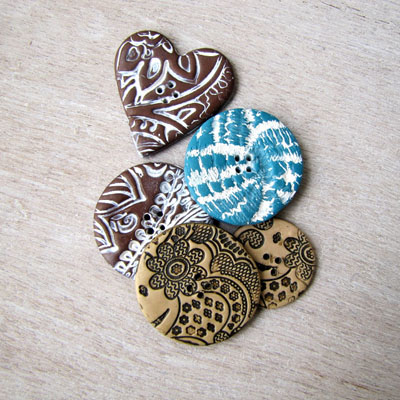 Victoria has a great tutorial for making buttons with a lovely lacy texture. She uses acrylic paint to highlight the texture of the buttons. When I make similar pieces, I add a little Varathane to the paint to help fix …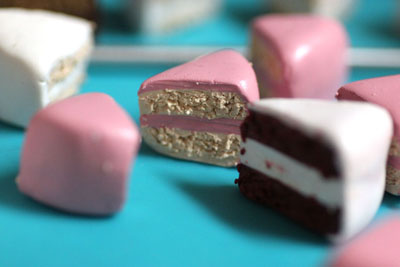 My daughter and I were looking for little food minis to make together. It's reading week and I was bound and determined to get my teenager claying with me. I told her to find a cake tutorial and she did …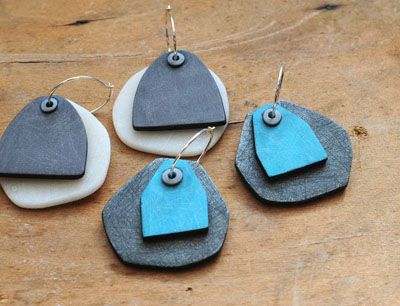 I love Genevieve Williamson's style and she's got a new how-to on her blog. AND she's giving away earrings as well as posting the tutorial!…
Adrianne from Happy Hour Projects has another great project to share with us – embellished bathroom hooks. She's added a little owl to her daughters hook but you could add details to match your decor just as easily.
Don't …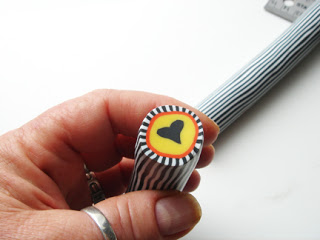 Marie Segal's tutorial for a trade bead offers a non-traditional heart for us just in time for Valentine's Day!
And, if you haven't been reading along with Cynthia over at PolymerClayDaily this week, check out her feature on Ron Lehocky…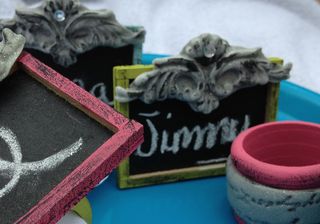 Mel's napkin rings are a bit of mixed-media art – paint and wood and clay. The tutorial hits all the good points.…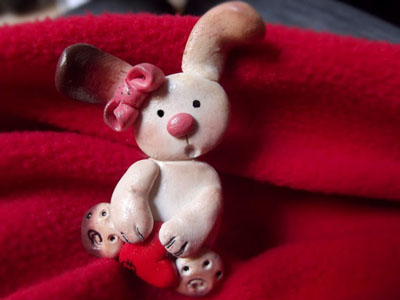 Here's a sweet pin tutorial for Valentine's Day – you could use it for Easter, as well – from C-is-for-Craft. The bunny is adorable!…
Here's one of my own tutorials, a little heart magnet – just in time for Valentine's Day! This would be perfect to stick some little notes to your sweethearts on the fridge.…
Maria sent me a link to a lovely, looking forward to spring ring tutorial. The cute pinwheel has a sweet pearl to accent the pearly clay. The only suggestion I would make is to use regular compatible clay finishes …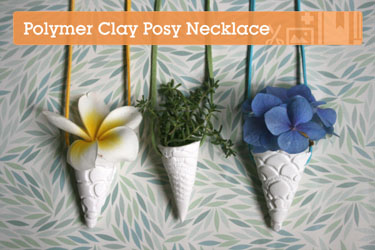 The fussy mussy – I'd heard those words used before, by my Grandmother – necklace is sweet. The tutorial is perfect, lots of photos and details. Have a peek!
Photo by Rebecca Lowrey Boyd…
« go back
—
keep looking »