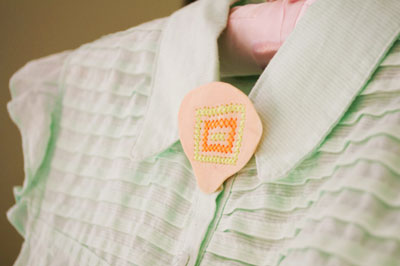 Daria of Kittenhood passed along a neat tutorial of hers – how to make a cross stitch base from clay. She turns the little sampler into a pin but the idea would obviously work for other sorts of items.…
Vickie Turner has some excellent in-depth info and step by step discussion of polymer clay. A recent post series starts with her explaining how clay works and comparing it to wax and earth clay. Have a browse, pick up some …
Continuing along with the cane theme… Amatista generously shares a tutorial on her Flickr photostream to make a flower cane similar to this one. She has a website to see more of her lovely work as well.…
This is a quick nod to how to a well written tutorial on how to cover an egg with polymer clay. It's getting to be the time of year where I get asked how it's done a lot!
You …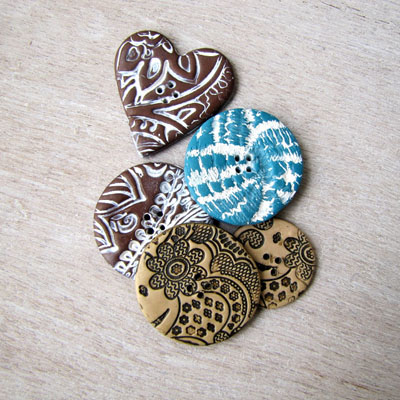 Victoria has a great tutorial for making buttons with a lovely lacy texture. She uses acrylic paint to highlight the texture of the buttons. When I make similar pieces, I add a little Varathane to the paint to help fix …
Summer is coming to a close here but that doesn't mean I'm not still making summery canes – it'll be warm on the other side of the world. Plus, fruit canes are always sweet. So I dug up a few …
One of the coolest canes to make has definitely got to be a kaleidoscope cane. And there are more ways to make the parts that any sane person could figure out in a lifetime. The above is a simple, straightforward …
While I was at Christi Friesen's class the resin we used was from Nunn Design… so I went and looked to see what's up with that. Turns out they're dabbling in clay! They have a little rubber stamping / …
Part of my Christi class last week was learning a little about her new line of metal coatings, patinas and dyes. They're not actual paints though they go on like it. They are metal in paint form and the surface …
I live in Canada and not on either coast. As far as real life polymer clay classes go, this area may as well not exist. So when I heard that Christi Friesen was teaching relatively nearby I jumped at the …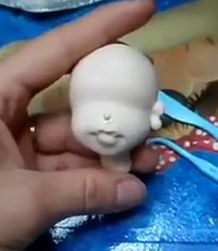 The link includes a video about how to sculpt a face from air dry clay – the same technique works great for regular oven bake polymer clay.…
If you scroll down this page a little, you find the simple instructions for making a cute, sleepy kitten. This page has several others to try. Depending on the age and tools you could use the same techniques to create …
Miniature polymer clay lemons that is. The Mini Food Blog shares a post by Stephanie Kilgast – the very talented PetitPlat on Etsy – on a technique she uses to make lemons and lemon canes.…
Continuing along with my week (well, probably two) of miniatures related posts I'll send you over to one by TheMouseMarket who makes absolutely lovely minis. Her post talks about how to achieve the most realistic effects in your mini foods…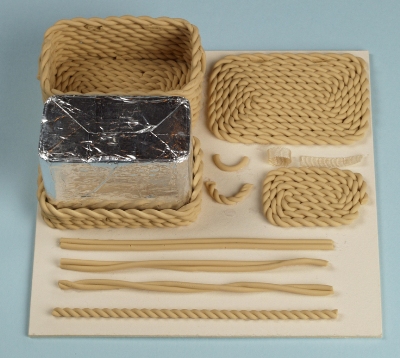 Todd's Toys has a little treasure trove of tutorials for minis on this page including the one for the basket pictured above. Check them out!
Picture by Todd's Toys and Miniatures…
keep looking »