Happy New Year folks! May your 2012 be filled with sweet polymer clay goodies and fabulous crafting times! It seems quite a lot of crafty bloggers are making clay related resolutions:
Well, sort of.
See where I live, the day after Christmas is a lot like Black Friday in the US. We call it Boxing Day and we all go shop like nuts. Online will have some excellent sales including those …

The clayers are getting ready for the holidays!


Some of the happenings out in the clay world:

Don't forget! Take the survey on Polymer Clay Daily (if it's still up by the time this posts) Speak up about how you think polymer clay should go with the manufacturers
The Etsy Russian Team has a giveaway for a

…
There's a survey on PolymerClayDaily that any user of polymer clay – novice or professional – should take:
polymerclaydaily.com/2011/11/14/an-accurate-polymer-picture/
Take it and encourage your clay using friends to do so.…

Polymer Clay Central's challenge of the month theme is Turkey. This is perfect since I've been talking turkey on here lately!
If you make beads and jewellery with your clay, give the Art Bead Scene's monthly challenge a try
The

…

Some of the goings on in the polymer clay world:
If you're not familiar with the International Polymer Clay Association… have a look at their site! The number of THINGS going on is staggering. The events calendar is always full

…

A quick peek around the polymer clay blogosphere tells me clayers are busily… well… claying. I suppose I'm not surprised! Clay on!

Here's a little roundup of what some of the clay-folk have been blogging about this summer, if you're feeling a little out of touch: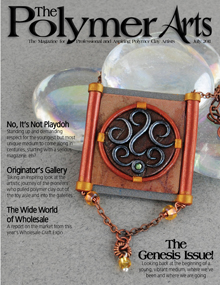 The latest magazine to do with our obsession is… The Polymer Arts. I'm reprinting the press release I received here:
The Polymer Arts Magazine Provides Instruction, Insight, and Inspiration for the Professional and Aspiring Polymer Clay Artist
AURORA, Colorado. …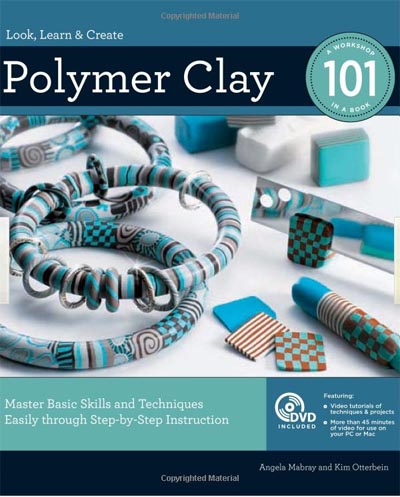 This week I've got a shout out to Angela Mabray, who I know as CraftyGoat. She's been working on a new polymer clay book and now it's OUT. Her post about it on her blog includes info about how …
Christi Friesen is holding her 5th annual "Private Stash" auction on E-Bay.  These are pieces from her various published tutorials and online classes.  There's no reserve, so click here to head over and start bidding – you might pick up …

The Polymer Clay Smooshers are having a ball, and you're invited!
They have posted an invitation to all of their fans to participate in the 2nd annual Masquerade Clay Ball.  If you enjoy making masks, whether small or large, click …
« go back
—
keep looking »