Gifts and goodies geared for the polymer clay artists in your world! If you have some favourite suppliers or other recommendations… drop me a line at polymerclay@craftgossip.com:
When I am trying to think of themes to use for my Etsy related posts, I'll occasionally ask my daughter for inspiration. As she was thinking about it our old man cat gingerly jumped up on the sofa between us …
I sell my work on and offline. Because of this, I started making Christmas decorations shortly after Christmas last year. At least, I tell myself it's because of the retail calendar and not because I couldn't finish my to-do list …
I searched for pumpkins to see what folks were doing with the theme this autumn. Polymer clay is such a flexible medium you can interpret a theme an awful lot of ways…
Most of my time is spent making canes and beads to be used in handmade jewellery. I always tell myself I should make more in the way of housewares than the few items I make. These great pieces just reinforce …
Some more fun and cheery Halloween clay: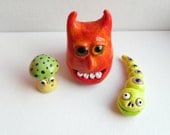 Halloween Creatures by Erinle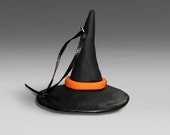 Witch's Hat by RedCreekDesignCo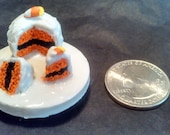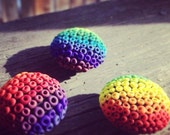 Halloween Cake Magnet by ClayConfectionary
…
School gets back in on Tuesday where I live. My poor teen is both dreading and looking forward to the whole deal. Back to school themed work is in full force on Etsy:
Just checking out what's new on Etsy! I'm always happy to find new (to me!) shops, as well.
| | |
| --- | --- |
| | |
| Tropical Sunset Pin by TissysTreasures | Cane Set by SevenWestDesigns |
| | |
| Fox Rings by VeryTale | Caramel Apple Keychain by GuiltfreeDecadence |
When you search polymer clay on Etsy it makes suggestions including "fantasy". This time, I caved and searched fantasy. Happy I did! People are so talented!
| | |
| --- | --- |
| | |
| Shoemaker's Elves by TheWindowOfTheSoul | Dragon Necklace by ClayByKim |
| | |
| Posable Hippogryph Doll by Sphenodontia | Gothic |
Just some of the lovely polymer clay beads you can find on Etsy by a variety of artists:
| | |
| --- | --- |
| | |
| Textured Beads by BarbiesBest | Heart Beads by Sigaliot |
| | |
| Swirl Lentils by ShuliDesigns | Clay Beads by TLSClayDesign |
I've been doing polymer clay for years and it still makes me smile when I find people doing new work. The embellished glasses were a shiny new find:
Black Cat Sunglasses by Metalfor
Post Earrings by CoffeeandClay
Covered Crochet Hooks

…
The school supplies were out at the department store last week. I figured I'd take a peek and see what the talented clayers were making for the back-to-school folks!
Locker Magnet by sarahbellumshop
Business Card Holder by craftsbymorgan
Polymer Clay

…
Maybe the heat is melting my brain a little but there are the neatest quirkiest clay things out there:
| | |
| --- | --- |
| | |
| Cake Topper Turtles by TheAirCastle | Tentacle Earrings by NerdyLittleSecrets |
| | |
| Tiny Toadstools by TheLittleHedgerow | OOAK art doll by dinkydarlings |
Terrariums are wonderful miniature worlds and since polymer clay is such a fabulous medium for making minis… here's a selection of terrarium minis by clayers to enjoy:
Mini Fairy Village by FizzyClaret
Toadstool Trio by PumpkinTreeLane
Clay Fox Sculpture by

…
The orders for wedding related beads and pieces are piling up in my world which means it's the season – and clayers are making awesome pieces:
Cream Rose Hair Clip by Tashascreation
Toasting Flutes by PolymerClayWhims
Swan Wedding Cake Topper

…
keep looking »