Jan
23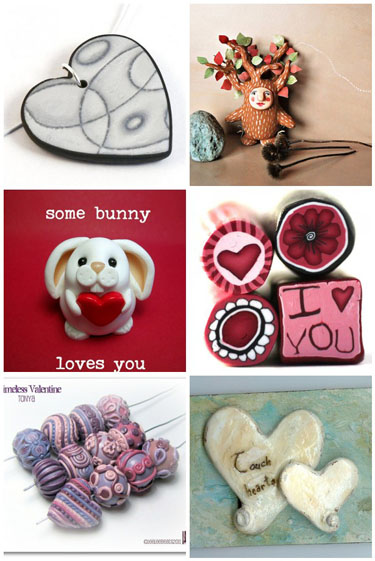 I'm sort of a reluctant Valentine's Day enthusiast – it's my birthday after all. I'm fond of the tacky and the cute and the clever and clayers certainly do it all!
1. Pendant 53, 2. Valentine Tree , 3. 'some bunny loves you' card, 4. Valentine's Canes, 5. Timeless Valentine, 6. Valentine Love ATC Feb '11
By Elaine Robitaille
You may also like...
Comments