Mar
26
As far as gardening goes I am a Rank Amateur but it doesn't mean I don't spend a little more time on it each year… and my prep work for this years garden lead me to thinking of gardens and clay. And I found out I'm not the only one who thinks along this line! So I have a garden themed mosaic to start us off: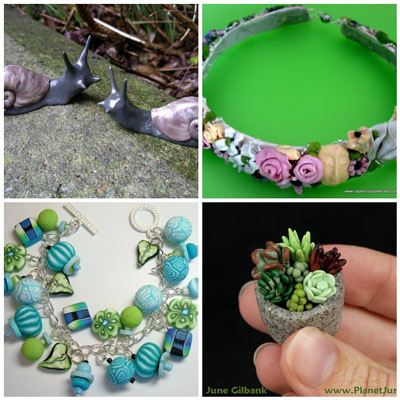 1. Garden Snails, 2. Enchanted Garden Collar, 3. Polymer clay "Spring Garden II" Charm Bracelet, 4. polymer clay succulent garden
By Elaine Robitaille
You may also like...
Comments