Jan
16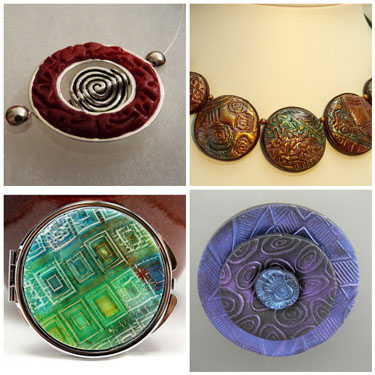 1. Textured round polymer clay pendant, 2. textured copper , 3. 140cm, 4. Textures and powders
More fabulous textures by clayers! These are all textures done on a small, jewellery size scale. All of the pieces have some sort of finish, ink or powder applied (though I could be wrong on the textured round pendant). The beautiful piece titled 140cm is no longer textured to the touch – after it was stamped, it was clear coated so the texture is all visual.
By Elaine Robitaille
You may also like...
Comments